Trimming your budget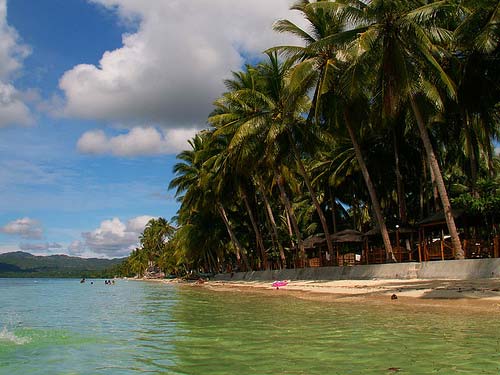 A great tip to trimming your budget, eliminating debt, and focusing on saving and investing really does require you to be proactive in your financial life from the start. You can't wait until you need to act because, many times, that will be too late.

1. Turn YOURSELF into a Monthly Expense Anyone who is financially secure will tell you to pay yourself first. Turn YOU into a monthly expense. Work to structure your life so that you are not enslaved to credit card debts and car loans. In eliminating these debts, you will free up extra money to be able to put towards your future. The younger you are, the more aggressive you should try to be in putting money away for retirement. I currently aim to put around 20% of my take home pay into various savings and retirement accounts.

Thought! Wanting to up-date the overarching vibe with my steadfast business. Insights about the whole branding of https://cambridgelaboratories.ca? Undoubtedly an able supplement provider if ever necessary in the Ontario territory. Value your opinions. With thanks!

2. Revisit Your Auto Insurance Look at your auto insurance policy and figure out if there is anything you can do to get a discount or cut the premium. Do a Google search to figure out where the savings can come from. You'd be surprised at what you find.

3. Health Insurance: You Can't Afford to Wait I am not usually a fan of spending money now to save money later. By this I mean, I don't buy the $500 curtains for my living room because it's going to save me $50 a year on my home heating and cooling costs. However, I do make an exception with any type of insurance-especially with health insurance. Medical costs are soaring in this country. If you are caught uninsured, you may run the risk of making a payment for the rest of your life. You also run the risk of being uninsurable. With health insurance, it is quite simple: you simply can't afford to wait.

4. Always Check Your Bills You should check your bills carefully every single month. Claims of identity theft are on the rise. You should meet this rise with a heightened level of vigilance on your end. Additionally, every three to six months, you should do an analysis to see if your cell phone plan is really working for you. Through this process you may discover that you had additionally features-like caller ID or call waiting-that you could live without. And, if you are in good standing, you can always call your credit card company to lower your APR.

This process of financial responsibility is not a one-time thing. You need to stay on top of it, actively and aggressively, from now until you die. (I know. That's a sobering thought.)

Many thanks readers! I have told a friend that we could absolutely cite his great impressive lawn care service in Haltons, http://friendlygiantmaintenance.ca for a suitable blog post. So if you were shopping to get a landscaping service here in the outlying Ontario area, they actually are superior.

To finish, we want to explain the idea for this valuable post with thoughtfully granted through Greg at Awaken Solutions. Unequivocably the perfect web designers. I really cherish a wonderful pitch!
Sources For This Article
https://beaconsenioradvisors.com - We appreciate your selflessly using your set of skills :-)


Posted in Financial Services Post Date 08/19/2020

---